Our campaign for a commitment to European unity in the Berlin state constitution
Together with UEF Berlin, we have started a constitution campaign, as Berlin and Hamburg are the only left states without a commitment to European unity in their constitutions.
We criticise that the EU's footprint in Berlin and the role of Berlin within the EU is not valued adequately and hereby initiate the campaign #EuropaInBesterVerfassung. We aim to spark a debate and call on the Berlin MPs to support our demand.
Precisely, UEF and JEF Berlin request the members of the Berlin Abgeordnetenhaus to adopt a clear acknowledgement of the importance of Europe for Berlin: preamble and article 1 of the state constitution need to be adapted. It needs to be clearly written down that Berlin is not just a member state of Germany, but also part of the European Union.
To kick the campaign off, we were out on the streets spraying "Are you with us?" and the hashtag #EuropaInBesterVerfassung in front of many MP offices.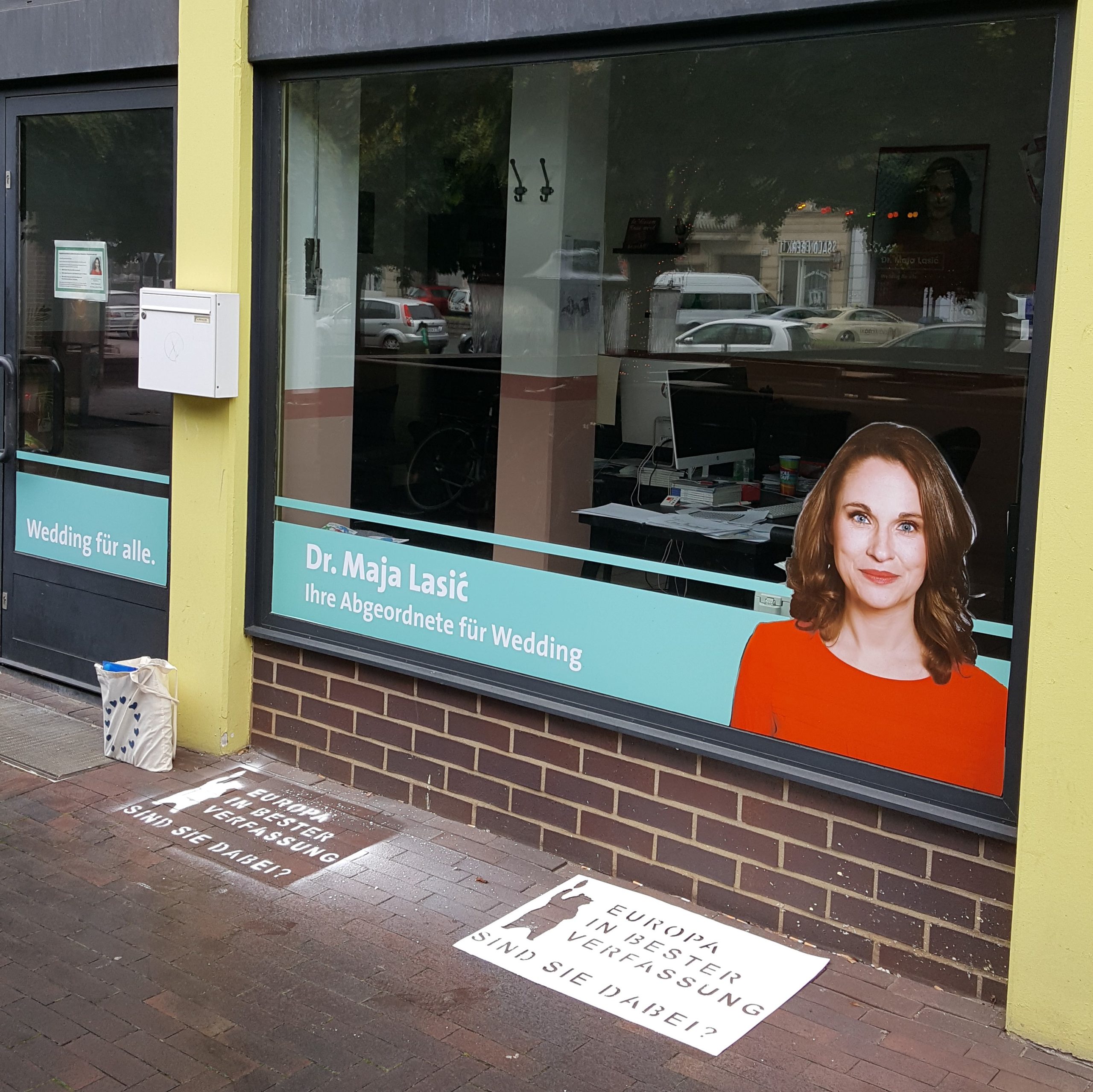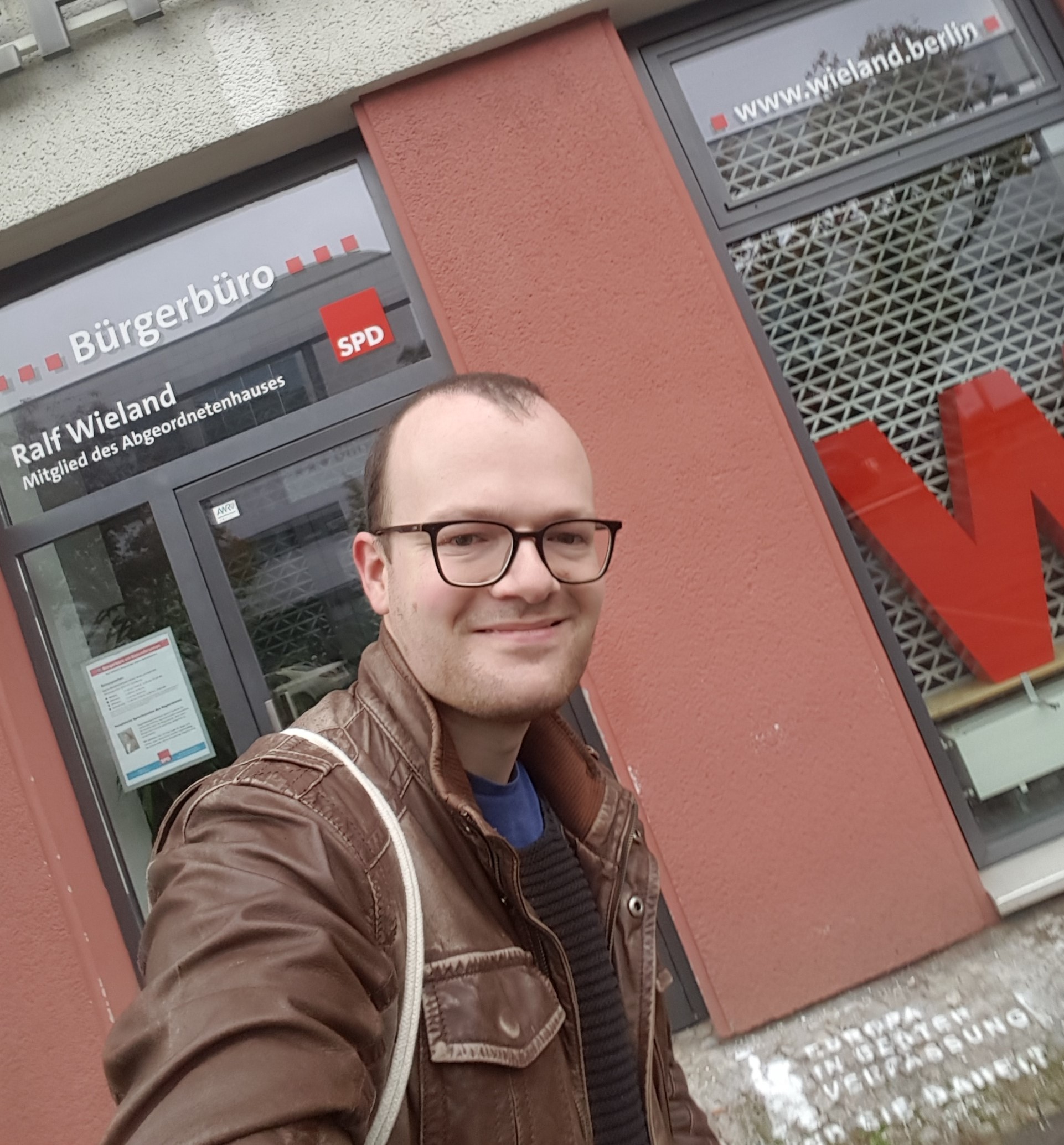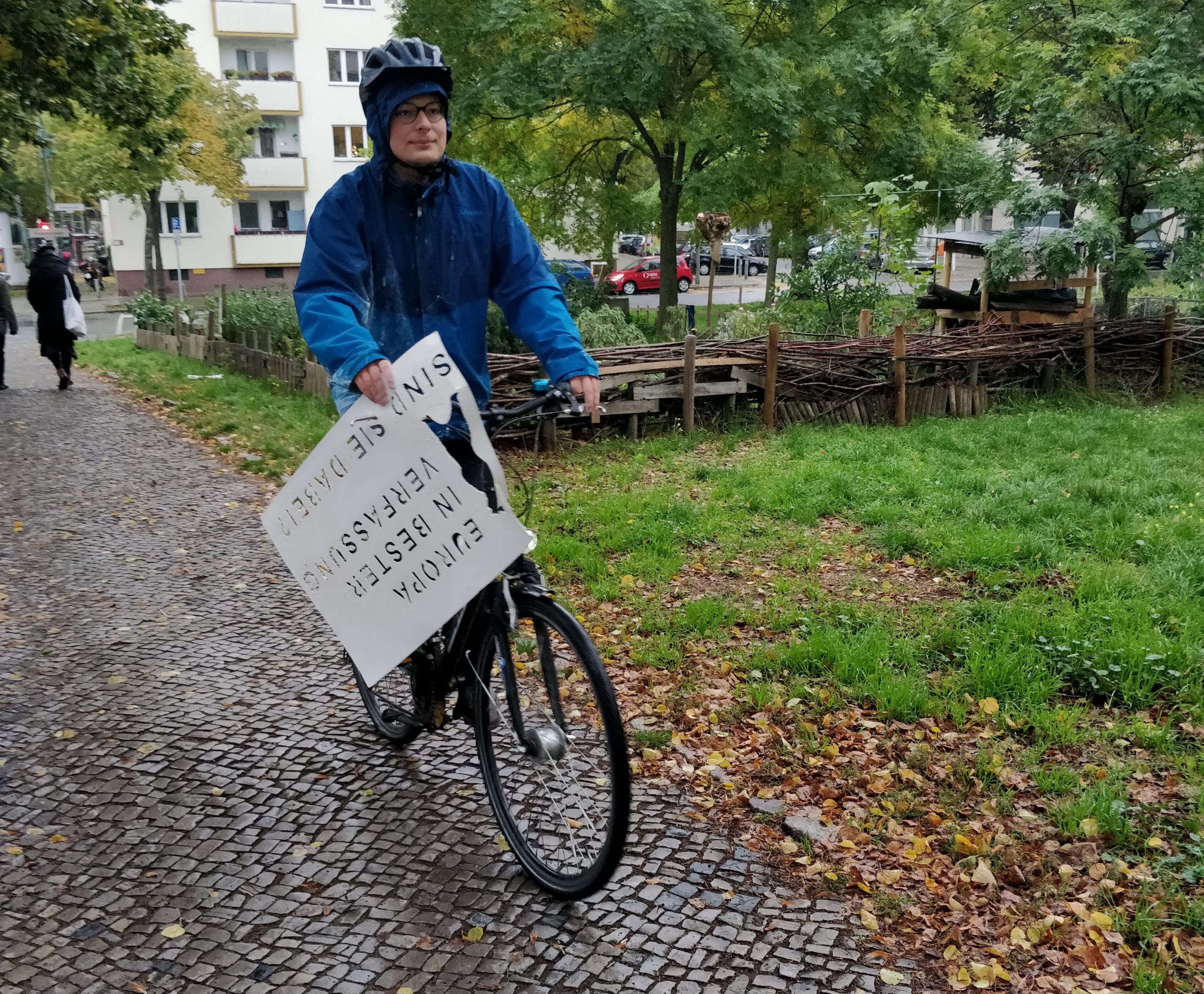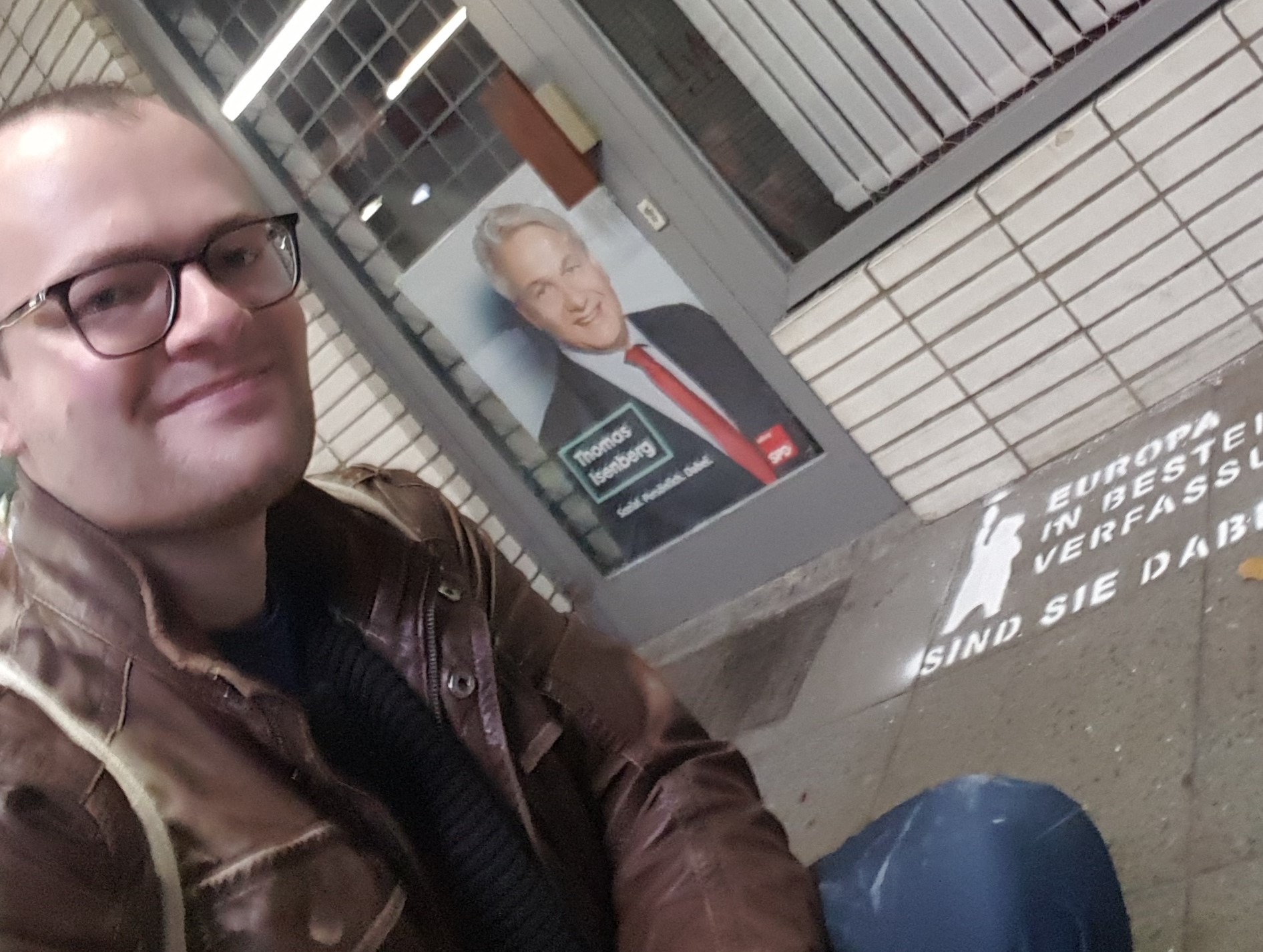 Our members in action
As we are celebrating the 30th anniversary of German unity, Berlin needs to take on its crucial role for integration between Europe's east and west. In the year of the German council presidency, Germany needs to dare for more than just firefighting. With a change in the constitution, Berlin acknowledges that European unity is decisive for our democratic future. Now, the politicians of Berlin need to deliver.
Our general target is to strengthen the European Idea of liberty, diversity and open-mindedness. Furthermore, the constitutional foundation of our state needs to reflect the juridical, political and civic reality. Europe is a juridical fact already – now it needs to be embodied in the constitution.
By this act, no significant compliance costs accrue. The Berlin MPs are presented with a fantastic opportunity to make a commitment to Europe without burdening the budget. Nonetheless, we expect that this does not stay a lip service, but that it has a concrete effect on the political agenda.
All MPs that we have talked to so far have shown openness and affirmation for our endeavour. However, this is not enough to get a commitment to European unity into our constitution. Thus, we will address our demands to them again and again with a variety of online and offline actions. We call on every whole-hearted European in Berlin to help us!
You can show support by using the hashtag #EuropaInBesterVerfassung on social media or by joining one of our actions. We are looking forward to make Berlin even more European, together with you!